How big data changes dairy farming

Dr. Fernando Mazeris
Dairy Data Warehouse BV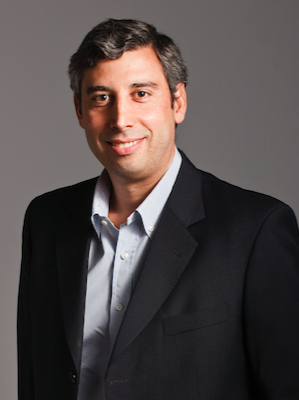 Fernando is the Managing Director at Dairy Data Warehouse BV (DDW), a dutch company specializing in delivering data management services for the dairy industry. Having a Veterinary degree background (Buenos Aires National University, Argentina), Fernando has been working 25 years in the dairy industry; from researcher at the Argentinean National Research Institute in Agriculture (INTA), as a Dairy Quality private advisor, to different positions at DeLaval Argentina and DeLaval International AB. During the last 15 years at DeLaval International and now at DDW, Fernando has been leading teams connected to herd management software, cow sensors and feeding related solutions, from product development to marketing and sales.
Effects of prenatal environmental events on postnatal metabolism and production in dairy calves

Dr. Geert Opsomer
DVM, MS, PhD, Dipl ECAR, Dipl ECBHM
Faculty of Veterinary Medicine, Department of Reproduction, Obstetrics, and Herd Health, Ghent University, Belgium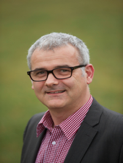 Dr. Geert Opsomer graduated as a DVM at the Gent University (Gent, Belgium) in 1989. Immediately after graduation, he started to work at the department of Reproduction, Obstetrics and Herd Health at the same university. His main interest was fertility and herd health control in high yielding dairy herds. In 1995 he obtained a masters degree (Ms) in animal production with a thesis entitled: "Energy metabolism in the high yielding dairy cow". In 1999 he defended his PhD entitled: "Postpartum anoestrus in high yielding dairy cows: a field study". In November 2002, he became diplomate of the European College of Animal Reproduction (ECAR) and in 2003 diplomate of the European College of Bovine Health Medicine (ECBHM). Currently, he is an associate professor of bovine herd health at the Faculty of Veterinary Medicine of Gent University and is heading the ambulatory clinic. Besides educating undergraduate and graduate students, he is currently supervising multiple PhD students researching a variety of aspects of bovine herd health and reproduction.
Early life microbiome and its role in calf productivity and health

Dr. Leluo Guan
MSc, PhD
Department of Agricultural, Food and Nutritional Sciences, University of Alberta, Edmonton, Alberta, Canada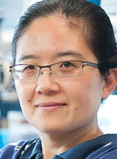 Dr. Guan is currently a Professor at the University of Alberta in the area of functional genomics. She obtained a BSc in Microbiology from Wuhan University, China and her MSc and PhD from Kyoto University of Japan. In total, she has over 20 years of experience in the area of functional genomics, molecular biology and microbial ecology. Her main areas of Research include 1). Elucidation of the molecular mechanisms of host-microbial interactions by characterization of bovine gut microbial ecology and its functions using metagenomics/metatranscriptomics approaches, and host gene expression using a functional genomics approach 2). Association between gut microbial ecology and feed efficiency, methane emission and gut immunity development in beef and dairy cattle 3). Study of the bovine transcriptome, proteome, and non-coding microRNAs and their roles in economically important traits. The elucidation of molecular regulatory mechanisms of various economically important traits and the potential to provide knowledge and technology to improve animal production and health are the long-term goals of her research program. Her lab has been the first to link the ruminal microbial structure with variation in feed intake, feed efficiency processes, and methane emission. She has also been one of the leading researchers to study microbial colonization during the early life of dairy calves and its long-term impact on animal health. To date, Dr. Guan has published more than 180 peer-reviewed papers and is currently supervising 3 PDFs, 5 PhD and 2 MSc students.
Metabolic and endocrine development in the neonatal calf: The influence of colostrum feeding

Dr. Harald Hammon
PD Dr.
Leibniz Institute for Farm Animal Biology (FBN), Dummerstrof, Germany
Since 2004, PD Dr. Harald M. Hammon has been a senior scientist at the Leibniz Institute for Farm Animal Biology (FBN) in Dummerstorf, Germany, and heads the Endocrine Metabolic Regulation Unit at the Institute of Nutritional Physiology "Oskar Kellner". He grew up on a dairy farm in northeastern of Bavaria, Germany, and attended the high school in Bayreuth. Dr. Hammon has studied veterinary medicine in Munich, Germany, and became a veterinarian in 1990. He has received his DVM degree in 1993 and completed his postdoctoral lecture qualification (Habilitation) in 2003 at the University of Bern, Switzerland. Dr. Hammon has authored and co-authored more than 140 peer-reviewed papers. His present research involves neonatal and pre-weaning calf development and its dependence on colostrum supply and milk feeding intensity. His main interests are the effect of colostrum supply and intensive milk feeding on organ development and endocrine regulation of the energy metabolism. In addition, health and welfare aspects of calf rearing management are becoming a larger focus for Dr. Hammon, while stressing that only healthy and robust calves guarantee a successful dairy and beef production.
Accelerated Feeding Program

Dr. Mike Van Amburgh
PhD
Department of Animal Science, Cornell University, Ithaca, New York, USA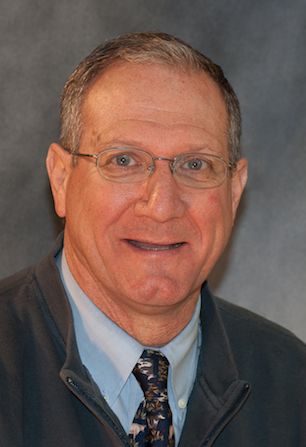 Mike Van Amburgh is a Professor in the Department of Animal Science and a Stephen H. Weiss Presidential Fellow at Cornell University where he has a dual appointment in teaching and research. His undergraduate degree is from The Ohio State University and his Ph.D. is from Cornell University. He teaches multiple courses and leads the Cornell Dairy Fellows Program, advises approximately 50 undergraduate students and is the advisor for the Cornell University Dairy Science Club. Mike currently leads the development of the Cornell Net Carbohydrate and Protein System, a nutrition evaluation and formulation model used worldwide and through that effort is focused on enhancing the efficiency of nutrient use by ruminants to improve the environmental impact of animal food production. A significant focus of his current work is to understand whole animal and ruminal nitrogen metabolism and amino acid supply and requirements to enhance the development of the Cornell Net Carbohydrate and Protein System. Further, his group is active in developing methods to better describe the interaction between forage and feed chemistry, rumen function and nutrient supply to compliment the model. He has authored and co-authored over 70 journal articles and many conference proceedings and is the recipient of several awards including the American Dairy Science Foundation Scholar Award, the Land O'Lakes Teaching and Mentoring Award from ADSA, the American Feed Ingredient Association Award for Research, the CALS Professor of Merit Award and the CALS Distinguished Advisor Award and in 2016, was named a Stephen H. Weiss Presidential Fellow, the highest teaching award given by Cornell University.
Plane of nutrition in early-life to support growth and health during both pre- and post-weaning

Dr. Alex Bach
DVM, MSc, PhD
Catalan Institution for Research and Advanced Studies (ICREA), Department of Ruminant Production-IRTA, Barcelona, Spain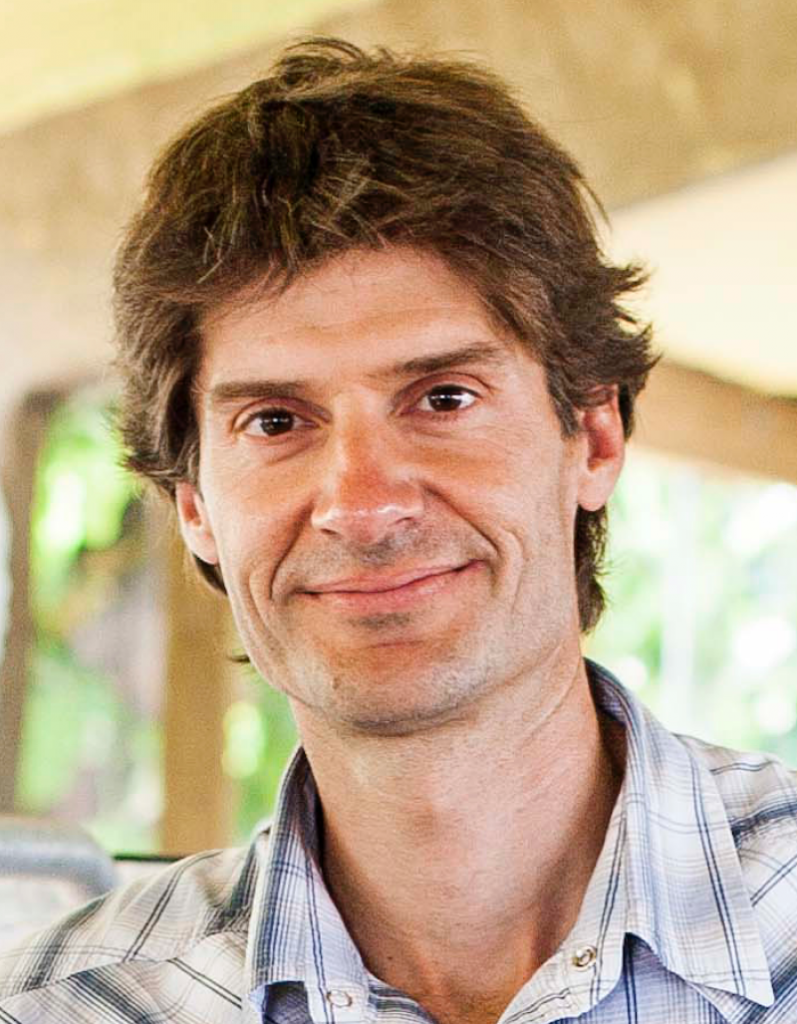 Àlex Bach is a Professor at ICREA and at the Department of Ruminant Production of IRTA. Àlex conducts basic research to understand the physiology and metabolism of ruminants with a special emphasis on the impact of nutrition and management during early development on future metabolic function. He also uses mathematical models to simulate work-flows of ruminant production systems with the aim of helping the decision-making process in dairy enterprises. He has received several awards in recognition to his research activities, has spoken at more than 125 international congresses, is author or co-author of more than 130 peer-reviewed publications, more than 100 extension articles, and more than 20 books (or book chapters). He has served as a scientific expert in several committees of the European Food Safety Authority and has served in the European Research Council. He is section editor and sits in the editorial board of several scientific journals, and is a member of various scientific committees.
Lifetime impact of early planes of nutrition in dairy calves

Leonel Leal
Ruminant Researcher
Trouw Nutrition R&D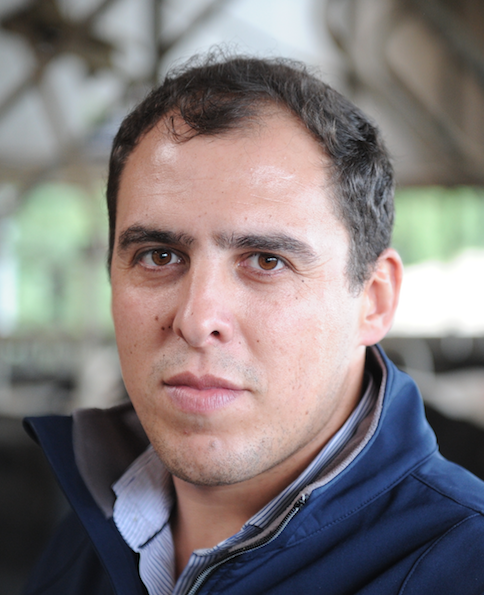 Leonel Leal graduated in Animal Science from University of Tras-os-Montes e Alto Douro (UTAD) in Vila Real (Portugal) in 2010. He joined Nutreco in 2011 as a researcher within the Research & Development team. In 2013, he became a PhD candidate in a joint project between Nutreco and Wageningen University. His research mainly focused on ruminant physiology and efficiency in beef and dairy animals, and also on functional nutrition of calves. His curriculum vitae include scientific and technical publications, co-supervisions of students from various universities, and participation in scientific and professional international conferences. Currently Leonel is leading the LifeStart science platform within Trouw Nutrition R&D.
Improving health of calves on dairy and veal farms: What do we need to do?

Dr. Dave Renaud
PhD, DVM
Department of Population Medicine, University of Guelph, Guelph, ON, Canada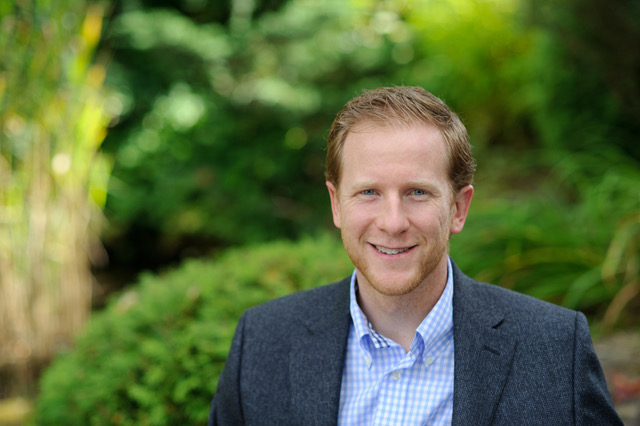 Dr. Dave Renaud is an Assistant Professor at the University of Guelph. He received his DVM from the Ontario Veterinary College and a PhD in epidemiology from the Department of Population Medicine at the University of Guelph. His research focus is on identifying factors associated with calf health, specifically in the veal sector. He also works on identifying alternative management strategies to reduce the level of antimicrobial use in calves. Dave developed an interest in the health and welfare of dairy calves during his time working with a large veal operation and through the development of the Code of Practice for the Care and Handling of Veal Cattle. He is also a practicing veterinarian who focuses on preventative medicine to improve the health and welfare of dairy cows and calves.
Nutritional strategies to support recovery of diarrheic calves

Juliette Wilms
BSc, MSc, Ruminant Researcher
Trouw Nutrition R&D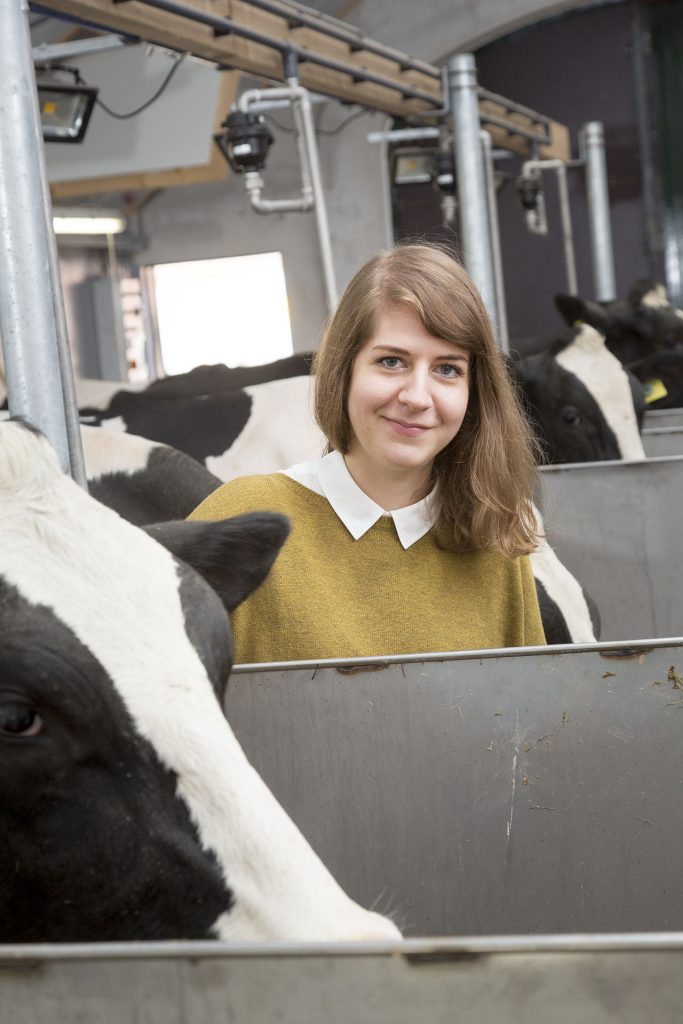 Juliette Wilms obtained a BSc in Agronomic and Life Sciences in 2012 and an MSc in Animal Science at AgroParisTech, France in 2014. During her studies she spent seven months at the National Chung Hsing University in Taiwan. She joined Trouw Nutrition in 2015 as a researcher at the Ruminant Research Centre located in the Netherlands. In 2019, she became a PhD candidate in a joint project between Trouw Nutrition and the University of Guelph. Her work focuses on calcium supplementation strategies at calving, oral rehydration therapy for diarrheic calves, and gut health status in relation to milk replacer composition.
Portable lung ultrasound: the stethoscope of the future

Dr. Theresa Ollivett
DVM, PhD, DACVIM (Large Animal)
Food Animal Production Medicine, UW-Madison School of Veterinary Medicine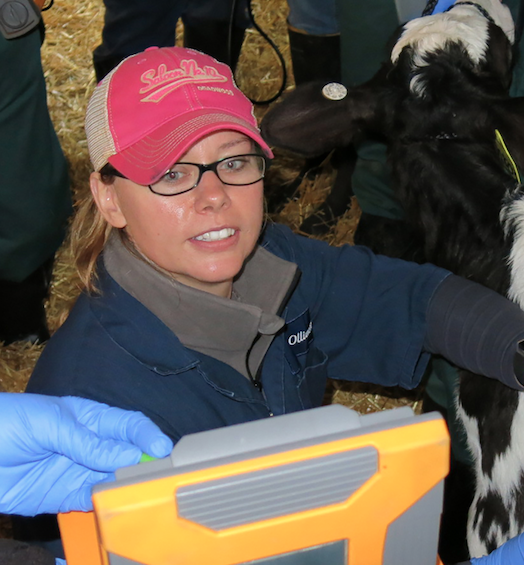 Dr. Ollivett is a currently a veterinary epidemiologist and board-certified large animal internist. After graduating from the College of Veterinary Medicine at Cornell University in 2004, Dr. Ollivett practiced in a predominantly mixed large animal clinic in northern New York. She returned to Cornell University in 2007 and completed a residency in Large Animal Medicine between 2008-2011. In 2014, she completed her doctoral studies at the University of Guelph by validating portable lung ultrasound as a means of diagnosing respiratory disease in dairy calves. As an assistant professor in the Food Animal Production Medicine section at the School of Veterinary Medicine at UW-Madison, Dr. Ollivett continues to advance the academic, veterinary and professional dairy industry's awareness and understanding of lung ultrasound as a means of diagnosing and monitoring cattle health and the varied impacts of interventions on dairy farms. As a member of the Food Armor®, Dr. Ollivett assists in the development and extension of a novel hazard analysis and critical control point (HACCP) plan intended to promote food safety and proper drug use by dairy producers, dairy cattle veterinarians, and dairy focused veterinary students.
Housing and management affect calf behavior and welfare- can we do better?

Dr. Margit Bak Jensen
MSc, PhD, Senior Scientist
Department of Animal Science, Aarhus University, Denmark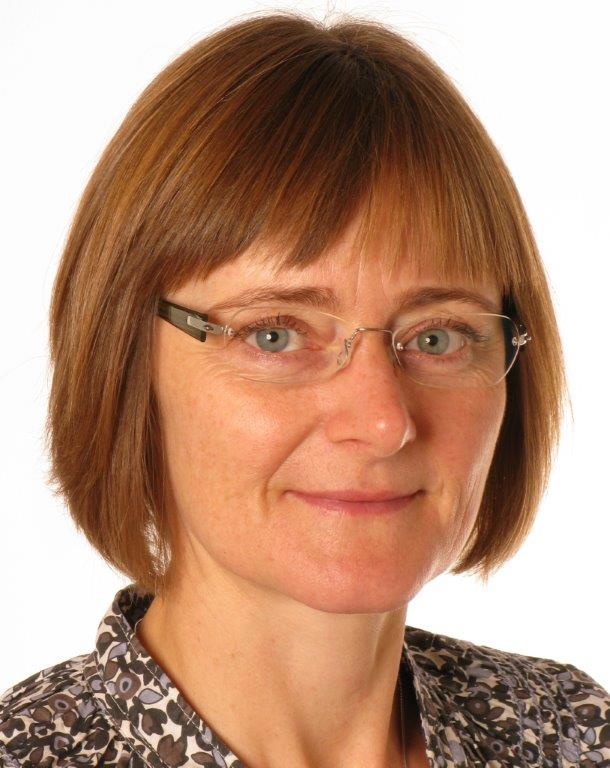 Margit Bak Jensen is a senior scientist at the Department of Animal Science, Aarhus University. She holds a candidate degree in Animal Science from The Royal Veterinary and Agricultural University in Denmark, a M.Sc. degree in Applied Animal Behaviour and Animal Welfare from The University of Edinburgh, Scotland, and a PhD degree in Ethology from The Royal Veterinary and Agricultural University Denmark. Margit's research includes development and validation of methods to quantify behavioural needs in farm animals and applying these methods to answer current questions in relation to animal welfare. Her research in dairy calves includes studies of the effect of physical and social environment on the development of social behaviour and play behaviour, as well as research on milk feeding methods for group housed calves that minimize competition and prevent abnormal cross-sucking behaviour. Her research in dairy cows includes the effect of dry-off management and the effect of management and housing on behaviour and welfare around the time of calving. Current research investigates the effect of milk feeding management on calves' behaviour during weaning, as well as behaviour and welfare in relation to early cow-calf contact. Margit teaches Applied Animal Behaviour Science at BSc and MSc level and supervises PhD students.
Feeding and managing dairy calves for best behaviour

Dr. Trevor DeVries
BSc, PhD
Department of Animal Biosciences, University of Guelph, Guelph, ON, Canada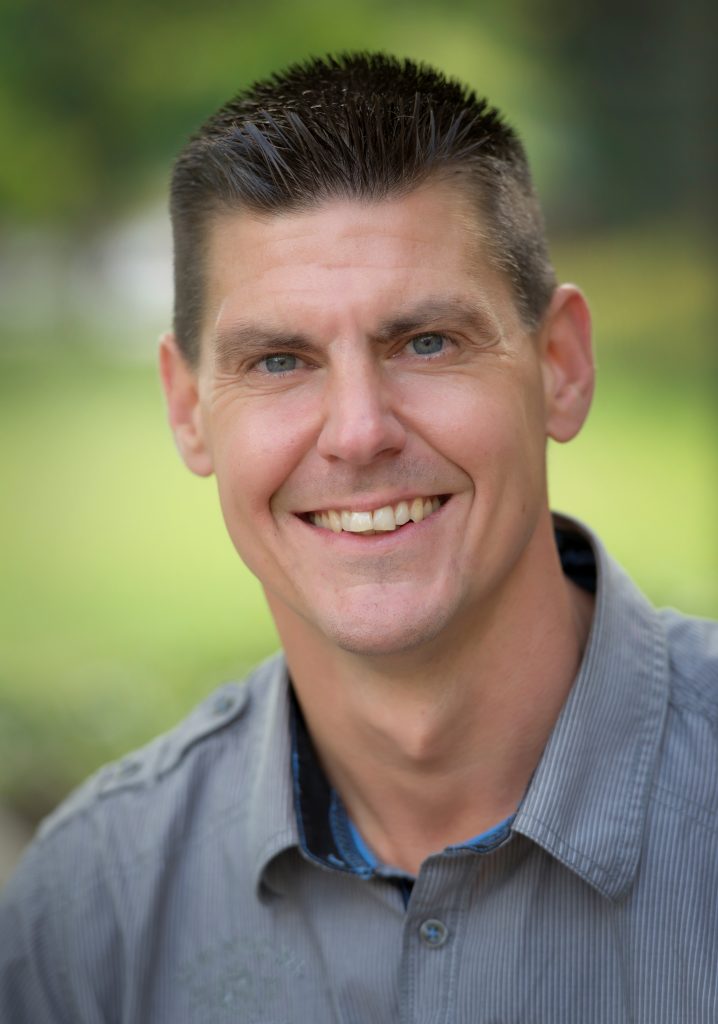 Dr. Trevor DeVries is a Professor in the Department of Animal Biosciences at the University of Guelph and Canada Research Chair in Dairy Cattle Behavior and Welfare. Trevor received his B.Sc. in Agriculture from The University of British Columbia (UBC) in 2001. Immediately following he began graduate studies at UBC, where he received his Ph.D. in 2006. Following that, he spent one year as a post-doctoral fellow with Agriculture and Agri-Food Canada. In 2007 he was appointed as faculty with the University of Guelph in the Department of Animal Biosciences. In that position Trevor leads a highly productive research program focused on dairy cattle nutrition, management, behavior, and welfare.
The best heifers are an investment: short- and long-term effects of dairy calf housing and nutrition

Dr. Joao Costa
MSc, PhD
Department of Animal and Food Sciences, University of Kentucky, Lexington, Kentucky, USA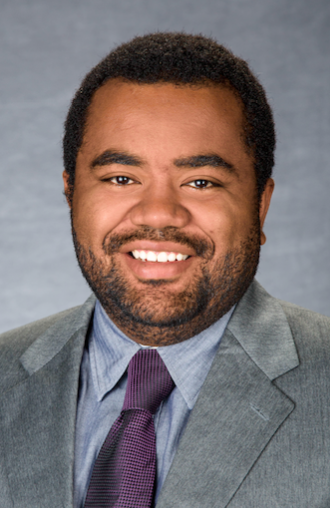 Joao Costa is an Assistant Professor in the Dairy Program at the University of Kentucky, where he leads a research program on precision dairy farming, dairy cattle nutrition, management, and welfare. After completing an Agricultural Eng. and a Master degree at his home university in Brazil, Joao completed his PhD and Post-doctoral studies at UBC in Vancouver, Canada prior to joining the University of Kentucky in 2017. Dr. Costa has extensively investigated the effects of group housing and enhanced nutrition for dairy calves. His research program also investigated the use of precision tools, especially regarding monitoring feeding behavior and the use of nutritional and probiotic interventions in dairy cow and calf management.